Blog Yazıları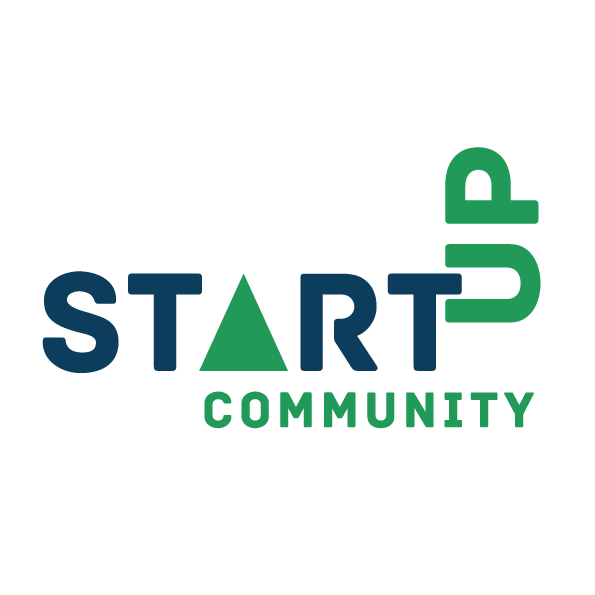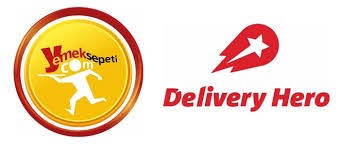 STORY OF A RISING FOOD DELIVERY START-UP: YEMEKSEPETI.COM
Food delivery startup Yemek Sepeti has experienced success in the online restaurant food delivery industry in Turkey, securing close relationships with more than 7,000 of the most popular restaurants across the country. The company has become the go-to destination and mobile app to order lunch or dinner, holding a 90 percent market share and delivering 150,000 meals a day. It has opened operations in Dubai as a gateway for the entire Middle East, and late last year General Atlantic, one of the world's leading growth investors, invested $44 million to fund their expansion.
Yemek Sepeti is part of a startup ecosystem that has been rising in Istanbul for nearly a decade. Over the past two years alone, the Turkish shopping site markafoni was acquired by the global media company Naspers for over $200 million, and eBay bought the Turkish auction company Gittigidiyor. Silicon Valley juggernaut Kleiner Perkins invested in Turkey's Gilt Group-like Trendyol.
Turkey's leading online food-ordering company recently sold to Delivery Hero. Delivery Hero, a German-based online food-ordering firm, acquired Yemeksepeti for $589 million on May 5. At just 15 years old, Yemeksepeti has 370 employees and reportedly delivers more than 3 million meals per month. Surprisingly, Nevzat Aydin, the CEO and co-founder of Yemeksepeti.com, paid out $27 million in company sale proceeds to 114 of his employees. That's an average bonus of $237,000, given to employees who are used to making $1,000 to $2,000 per month.
While Yemek Sepeti has navigated unique market conditions, such as the country's once slow broadband adoption, its story of battling for new consumer adoption to hyper growth is familiar to any entrepreneur or investor in the US. And its role in the growing startup ecosystem, suggests more opportunity to come. At the company's founding, Turkey had no broadband or DSL -- all Internet was dial-up. They and their potential restaurant clients had only one phone line, requiring one to log off in order to make phone calls. With no marketing budget, no financing beyond their savings, compelled to live with their parents, and spending many days wondering if they were crazy, they discovered that orders slowly moved upward: 150 per day by the end of their first year, 450 their second, over 1,000 their third. Receiving some recognition in the press, they didn't begin marketing until 2006 when Google AdSense was introduced in Turkey. Based on their extensive knowledge of customer history, they proved to be intuitive and outstanding search engine marketers, converting nearly half of people who visited their site.
2006 was also a significant inflection point for the startup ecosystem more broadly in Istanbul. In that year telecom was privatized, beginning a boom in mobile access, and a dramatic increase in adoption of home computing. "Before this, the orders we had were mostly lunch, people ordering from work computers," Nevzat explains. "But now with people having lapstops with them at home, dinner orders have become over half our deliveries."
2011 became a second inflection point as Turkish audiences went from email, browsing, and chat to becoming online buyers. "We are still in early days of people using credit cards online, so our transactions are mostly cash on delivery or mobile point of sale, but that is changing. Online banking is on the rise, and we believe 20 percent or more of our sales could be credit or debit card based in the next two years."
Today Yemek Sepeti has expanded its services to 46 cities in Turkey, and now offering three new services: an eCommerce site to order regional delicacies; a Yelp-like crowd-sharing restaurant review site that will eventually offer online reservations; and a procurement website for restaurants to order supplies. Opening operations in Dubai last year was a clear next step. It also operates across the region, including the United Arab Emirates, Saudi Arabia, Lebanon, Oman, Qatar and Jordan, as well as e-Food.gr in Greece, which processes 300,000 orders monthly. This crosses over with markets where Delivery Hero is already active by way of its acquisition of Talabat.com in March 2015.
Sources:
https://pando.com/2013/03/26/building-a-delivery-startup-in-turkey-with-epic-traffic-scant-funding-and-no-broadband/
http://techcrunch.com/2015/05/04/delivery-hero-turkey/

Supporting Start-Up Ecosystem in Turkey: Small and Medium Enterprises Development Organization (KOSGEB)
Small and Medium Enterprises Development Organization (KOSGEB) which is a related organization of Ministry of Science, Industry and Technology has been established in 1990. KOSGEB aims to enhance the role and effectiveness of the economy in Turkey, to improve their competitiveness and integration in the industry in order to perform public institution established in accordance with the economic development.
Recently, in context of development of start-up ecosystem in Turkey, KOSGEB offers various support tools of which comprise gradual development programs on SMEs. In this paper these some of tools are summarized by matter.
Entrepreneur Support Programme
Programme aims to develop and disseminate the entrepreneurship as the basic factor for solving the economic development and employment issues, to establish successful and sustainable enterprises, to disseminate the entrepreneurship culture, and to develop entrepreneurship by establishing the Business Improvement Centers (BICs).
Entrepreneurship Support Program comprises of 3 subprogrammes. These are Applied Entrepreneurship Training, New Entrepreneur Support, and Business Improvement Centre (BIC) Support programmes.
Applied Entrepreneurship Training
Programme includes training and workshop studies of minimum 60 hours (entrepreneurship abilities testings, business idea exercises and business plan preparation). Applied Entrepreneurship Trainings can be organized by KOSGEB or other foundations or institutes (universities, ISKUR, professional organizations, municipalities etc.). Trainings are arranged for general and specific (youngs, women, disadvantageous groups) target groups while no charge from participants.
New Entrepreneur Support
This support is available for the entrepreneurs who had completed the applied entrepreneurship training and started his/her own business, and ISGEM entrepreneurs.
Table-1: New Entrepreneur Support Components
SUPPORT COMPONENT

UPPER LIMIT (TL)

SUPPORT RATIO (%)

(1st &2ndRegions)

SUPPORT RATIO (%)

(3st &4nd Regions)

Enterprise Establishment Support

No Payback

5000

60

(Female or handicapped entrepreneur:70)

70

(Female or handicapped entrepreneur:80)

Establishment Period

No Payback

10000

Machinery, Equipment and Office Hardware Support

Operational Costs Support

No Payback

12000

Fixed Assets Investment Support

With Payback

70000
Business Improvement Center (BIC) Support
Business Improvement Centers are centers founded and operated with an aim of enabling the companies under its umbrella to pass through the critical early years healthily and grow up by extending services such as business improvement consultancy, workshop sites that can conveniently be afforded, shared office equipments and office services. Municipalities, universities, special administrations, development unions, professional organizations and non-profit organizations can solely or collectively apply for the Business Improvement Centers establishment.
Table-2: Business Improvement Center Support Components
SUPPORT COMPONENT

UPPER LIMIT (TL)

SUPPORT RATIO (%)

(1st &2ndRegions)

SUPPORT RATIO (%)

(3st &4ndRegions)

BIC Establishment

(18 months)

Building furbishment

Furniture,

Hardware

BIC Administration

No Payback

750.000

600.000

125.000

25.000

60

70

BIC Operational

Support (36months)

Personnel

Training, Consultancy Small furbishment

No Payback

10000
SME Project Support Programme
Programme is constituted to meet a need for a program in which the problems specific to the enterprises are handled in those enterprises' projects that can financially be supported. It aims to develop the project preparation culture and awareness in SMEs, to enhance enterprises' project developing capacity, and to meet a need for flexible supporting system.
Table-3: Programme Limits
Program period

3 years

Project period

6-24 months (+12 months)

Support Upper Limit

150.000 TL

Support Ratio

50 % for 1st and 2nd Regions

60 % for 3rd and 4th Regions
Supported Project Subjects
Enterprises are given support for the projects they submit on manufacturing, administration-organization, marketing, foreign trade, human resources, fiscal transactions and financing, information management and the fields related with those.
Supported Project Costs
The Board keeps the authority to decide the project costs to be supported. Nevertheless, costs related to building sites, buildings, construction, furbishments, furnishing and etc., vehicles, taxes, duty and fees, social securtiy premiums, communication costs, personnel costs not related with the project, energy and water costs, rental costs, financing costs and the-; other costs not related with the project are not supported.
KOSGEB support for machinery-equipment, raw materials and tools in the project scope cannot be more than 10 % of the total KOSGEB support admitted by the Board. KOSGEB support for software purchasing is out of this limitation.
Cooperation-Leaguing Support Program
Program aims to assemble SMEs and generate "common solutions for common problems" by cooperation - leaguing, and to find solutions for problems for which the SMEs -have difficulties to solve solely; supply, marketing, poor capacity utilization, poor .-competitiveness, financement in the first ranks. It also gathers SMEs to transform into the enterprises of high capacity and competitiveness, and improve the partnership and the cooperation culture among the SMEs.
Cooperation - Leaguing Partnership Models
Keeping their existence, the project participant enterprises become partners of the operating enterprise, or some or all of the project participant enterprises dissolve and become partners of the operating enterprise. Also some of the project participant enterprises could dissolve and join in one of the project participant enterprise. For each of the models, there should be at least 5 enterprises to assemble.
Supported Project Subjects
Collective procurement that will enable supplying raw materials, intermediate products, products and logistics in a faster and cheaper pattern,

Collective designing that will enable customer driven and market responsive products and services development; and introducing those into new markets,

Collective marketing in a manner that will improve product and service qualities, increase national and international market shares, generate a brand image and respond to international markets" requirements,

Common laboratory for improving products' and services' standards,

Collective production of goods and service in order to improve the production and the service capacity, diversity, efficiency and the quality.
The projects prepared for collective manufacturing and servicing with aims listed above will be given support.
Table-4: Program and Project Limits
Project Period

6-24 months (+12 months)

Support Upper Limit

250.000 TL (Without payback),

500.000 TL (With payback)

Support Ratio

50 % for 1st and 2nd Regions

60 % for 3rd and 4th Regions
Sources
KOSGEB Official Web Site
(http://kosgeb.gov.tr/Pages/UI/Default.aspx)